We are a 5-piece, Hampshire based folk/rock band playing music in the style of Fairport Convention, Steeleye Span, The Albion Band etc.
With ages ranging from early 20s to 70s, between us we have a wealth of TV, radio, recording, touring, and festival experience.
Sound delivery is managed using the latest BOSE systems ensuring clarity and projection for audiences of up to 500 people, both indoors and outside.
Here you will find out all about the band, but for the latest news follow the link to our Facebook page.
Saturday 3rd September , Sherfield on Loddon Fete Afternoon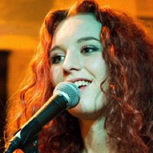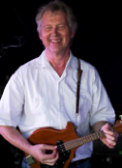 Blacksmith Band are: Kathy Ashford
Lead Vocals and Acoustic Guitar
Rick Monaghan
Fiddle, Mandolin and Vocals
Graham Thomas
Lead Guitar, Anglo Concertina and Vocals
Andy Carter
Bass Guitar and Vocals
Gordon Munro
Drums